Floyd Mayweather Arrested in Vegas For Assaulting A Rent-A-Cop (Mugshot Photo)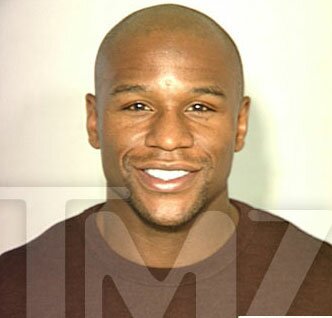 Boxing great Floyd Mayweather full name Floyd Joy Mayweather, Jr., 33, aka Pretty Boy Money was arrested in connection with assaulting a rent-a-cop (security guard).

The five-division world champion was busted in Las Vegas last night.
Mayweather must hadn't heard the news that a warrant was issued out for his arrest on yesterday.
A judge issued a warrant for Floyd Mayweather's arrest after Mayweather allegedly poked the rent-a-cop in the face during a confrontation about a parking violation within Floyd Mayweather's gated community.
Floyd Mayweather faces 6 months in jail if convicted of assault.
By the way, want to know how Mayweather was 'busted?' Well, according to TMZ, Floyd Mayweather who was arrested for allegedly assaulting a rent-a-cop was 'busted' by a rent-a-cop who called Las Vegas police after recognizing Mayweather in a Las Vegas casino. Hmmm.
Currently, Floyd Mayweather is out on $3,000 bond.