Teen Mom Amber Portwood Pregnant Again, Who's the Daddy? Fighter Clinton Yunker?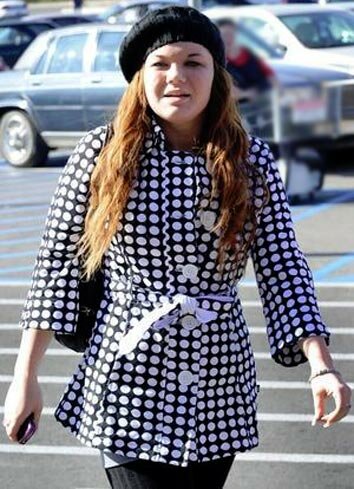 Amber Portwood who appeared on MTV's Teen Mom reality show is reported to be pregnant again. While rumors are swirling that she doesn't know who the baby daddy is, she allegedly hates the idea of being tied down with another baby.

According to Star Magazine, Amber Portwood who is dating a cage fighter by the name of Clinton Yunker but allegedly Amber is hoping that her ex-fiancee Gary Shirley, father to her daughter Leah, is the dad because she believes they are meant to be 'together,' sources stated.
Portwood, 20, has been having a complicated year and one of her problems has been her temper flaring up. In October, Amber Portwood was investigated and later charged in November with domestic violence for assaulting Gary Shirley, as reported on HipHopRx.com. During this time, her daughter Leah was taken from her by the State of Indiana and later she regained custody back.
As for when Amber found out when she was pregnant, it was allegedly on December 4th after taking a home pregnancy test. It is being questioned whether Clinton Yunker, who Amber has known for 9 years but dated only for about month, is the father. Amber Portwood is stated to have been with a number of guys over the past few months, which she has denied.
But in the meantime, Amber Portwood reportedly says she doesn't want to be tied down with another baby. This really seems like something to think about before hopping in the bed, don't you think?
In related news, Amber Portwood is expected to be a part of Teen Mom 2 and has been seen getting filmed. Teen Mom 2 is set to premiere January 11 on MTV.