Scarlett Johansson, Ryan Reynolds Divorce: To Split, End Marriage As Friends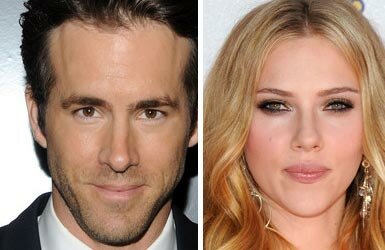 Hollywood couple actress and singer Scarlett Johansson and actor Ryan Reynolds are splitsville and will be getting a divorce. The announcement that the two would be seperating and getting a divorce was announced via a press release.

Scarlett Johansson, 26 and Ryan Reynolds, 34, getting divorced is being blamed on them spending too much time apart.
The divorce is reported to have been initiated by Johansson and the two state that they will remain friends and will leave the marriage with love and kindess just like they entered it.
Scarlett Johansson and Ryan Reynolds married in 2008 after almost a year of dating.
In other news, the X-Men and Just Friends actor is working on the movie "Green Lantern" based on the DC Comics comic book. Ryan Reynolds will be playing the superhero Hal Jordan, the first man inducted into the Green Lantern Corps. The movie Green Lantern is scheduled for release June 17, 2011.