Facebook's Mark 'Connector' Zuckerberg Is 2010 Person Of The Year, Time Mag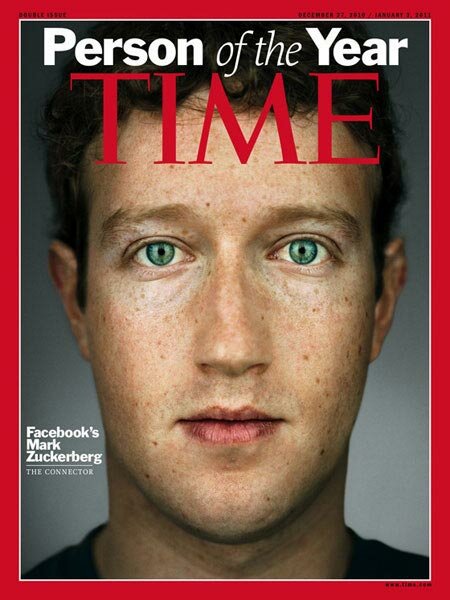 Founder of social networking website Facebook and chief executive officer Mark Zuckerberg, 26, announced that he was named as the 2nd youngest person for Time magazine's Person of the Year.

The social media mogul stated that it was a real honor and recognition for his little team due to the fact that they are building something that hundreds of millions of people want to use. Zuckerberg, referred to by Time on the cover as "The Connector," also states they're building something to make the world more open as well as connected.
Zuckerberg was selected according to Time because he has placed together more than a 1/2 billion people together in one social entity than the U.S. in less than 7 years and created a new system which is utilized to exchange information.
Time went on to add that Mark 'Connector' Zuckerberg was also selected as 2010 Person Of The Year for changing how everyone related to one another.
As mentioned, Facebook is stated to have over 500 million users worldwide.
Runner-up to Mark Zuckerberg was The Tea Party, Afghan President Hamid Karzai, WikiLeaks founder Jilan Assange who's currently in jail for sexual assault allegations which he has denied and The Chilean Miners.