Rapper Eminem To Star As Boxer In New Movie 'Southpaw' Inspired By '8 Mile'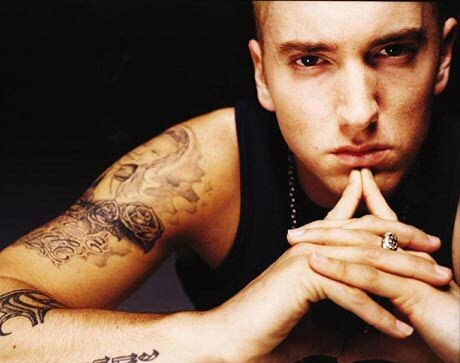 Rapper Eminem, real name Marshall Bruce Mathers III, 38, who recently topped the iTunes year-end sales chart with his new Recovery album download, as reported on HipHopRX.com, is reportedly pitched in a new movie entitled Southpaw.

Eminem will reportedly be playing a movie role as a world champion welterweight boxer who falls on hard times due to personal struggle and tragedy which leaves him fighting not only in the boxing ring but also fighting for life and for the love back of his daughter.
The movie which reportedly was pitched by DreamWorks, according to Deadline, will feature production by Eminem's Shady Films' managers and producing partners Paul Rosenberg and Stuart Parr, and Alan and Peter Riche of Riche Productions.
This will be Eminem's first movie since 2002 when the rapper played a life portrayal movie role as an upcoming rapper on the streets of Detroit in movie 8 Mile, which reportedly is the inspiration for this new movie role for Eminem.
The script for the 'Southpaw' movie, which will be written by Sons of Anarchy creator/executive producer Kurt Sutter, is in the works and is expected to be completed by February in time for a 2011 movie release date.