50 Cent + Chelsea Handler In Love?! All Hugged Up and Cozy In The Bed (Photos)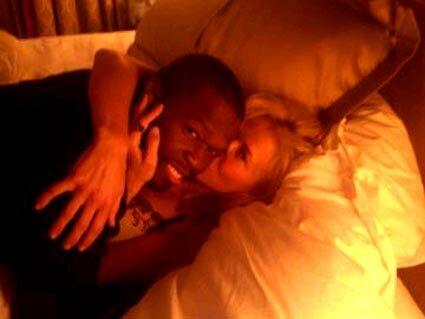 Even though rapper 50 Cent claims that he's not dating Chelsea Handler, the two seem to be getting quite cozy in a picture that she tweeted showing them laying in bed together all lovey-dovey. The pair were first rumored to be dating after they were seen snugged up in New Orleans at Blue Nile Jazz Club, as reported on HipHopRx.com.

As for the picture, Chelsea Handler typed along with it that she doesn't know why people would even think she would even date a rapper. It's obvious Chelsea, Curtis '50 Cent' Jackson is a rapper who you have been talking about every chance you got.
The two deny that they are dating and say they are really good friends, but they have been seen several times out as well as dining together.
We're starting to think that 50 Cent is all the ladies best friend. Even R&B/dancer Ciara who has also been linked to the rapper stated that he's her best friend recently during her appearance on the Wendy Williams show.
Who are we to judge? Who says you can't have a great friendship with the opposite sex without benefits.
Now let's sing his song… 'If I was your best friend, I want you 'round all the time…'