Miley Cyrus Smoking Bong Helps Boost Salvia Sales; Star Surfaces In New Photos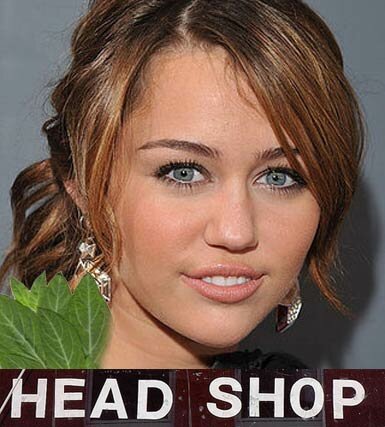 Since Miley Cyrus' video hit the Internet showing Miley Cyrus allegedly smoking the drug salvia divinorum in a bong, sales are stated to be on the rise.

According to celebrity gossip site TMZ, after going around to some of the legal drug dealers (head shops), they were told that sales are up and many are asking for that stuff 'Miley was smoking.'
Some of the head shops are reporting that sales are up to 3x since Friday.
The entire 'Miley Cyrus smoking a bong' incident and controversy surrounding it, including Miley Cyrus' naked cellphone pictures controversy, haven't interrupted Miley Cyrus' work ethnic because she was reported to have been at work for a new movie she's working on.
The new movie is called 'So Undercover' and Miley Cyrus is reportedly filming the movie now in New Orleans.
Miley Cyrus is filming alongside Kelly Osbourne, who is also starring in the movie flick with Miley, as the two will be posing as undercover college students and roommates in the new film.
The country music star and actress has also surfaced after the 'smoking bong incident' at the Saints vs Rams game, as reported on HipHopRx.com.
For those who are even thinking about trying salvia you might want to check if salvia is banned in your state since you could face anything from a nice monetary fine, a Class A misdemeanor or a Class 6 felony.
Photos of Miley Cyrus At The Saints Game (Pictures)



Miley Cyrus Smoking Bong Video

Miley Cyrus Smoking Bong Pictures