Jada Pinkett Smith Doesn't Give Willow and Jaden Rules, They Make Negotiations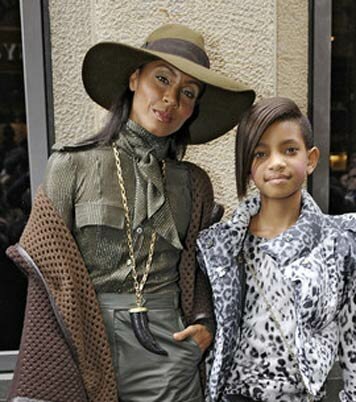 When it comes to ten year-old daughter Willow Smith and twelve year-old Jaden Smith, actress/singer and producer Jada Pinkett Smith says she has no rules. Instead of rules with the celebrity couple Will Smith and Jada Pinkett Smith's children, they make negotiations.

The 39 year-old mother admitted to Style Magazine that they come up with agreements simply because kids are little people and their jobs are to guide them through life. Jada Pinkett Smith feels that trying to rule a person is an illusion.
So what do they do when it's a family altercation? Smith says they come up with solutions such as when Willow didn't listen to her when she advised her not to create an account on a particular social network. So instead of making a punishment herself for Willow or find an alternative, she asked Willow what should she do and then for how long. Willow advised her mother to take her computer away for a month.
Who needs a computer when you've got an android cellphone?
In addition, Jada Pinkett Smith says that she knew it couldn't be avoided that her daughter would end up in the entertainment business and Willow still has to have guidance so she can grow up like a regular 10 year-old girl.
Jada insures that she's teaching Willow how to look after herself for later and added that her daughter isn't a breadwinner and most of the kids put in the situation are supporting not only themselves, but the entire family.
"She [Willow] can do as much or as little as she wants to," stated Jada Pinkett-Smith.