Boxing Promoter Don King Busted By Airport TSA 'Packing' .357 Caliber Gun Ammo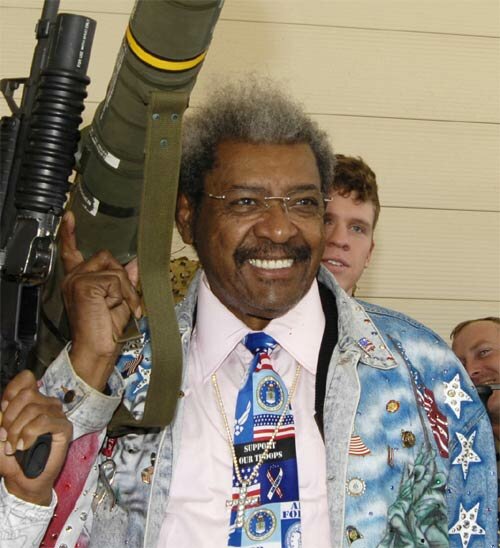 World famous boxing promoter Don King was recently stopped by TSA (Transportation Security Administration) preparing to board an airport flight with gun ammo in his possession.

Don King, who is known for promoting worldwide names like Muhammad Ali, Mike Tyson, George Foreman, Evander Holyfield, Larry Holmes, Roy Jones, Jr and others, was preparing to board an airplane at the Hopkins International Airport in Cleveland, OH when he was stopped by airport security, searched and found in possession of bullets for both .38 and .357 caliber hand guns.
King was carrying the bullets in his luggage.
Luckily, King was not arrested and was actually allowed to board his flight after the ammunition was confiscated.
Mr. King, 79, who recently lost his wife Henrietta to stomach cancer at age 87, was reportedly boarding a flight home to Florida.