Rihanna, Matt Kemp Break Up For Cheating; Rihanna Dating Rapper Drake Again?!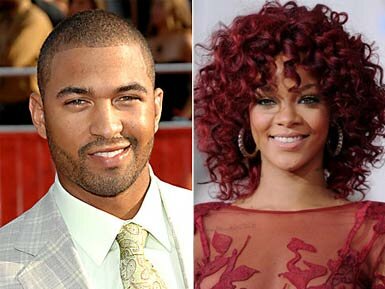 Pop star Rihanna and Major League Baseball player Matt Kemp may have called it quits after almost a year together. According to reports, the two decided to split due to cheating.

On last month, Matt Kemp was captured on video as if he was cheating 'on the low' due to a woman walking up to him while he waited for his car after leaving a club, as reported on HipHopRx.com. Following this incident it was being reported that he was seen leaving a club in Hollywood with two women that he took home with him.
Could Matt Kemp have set his own self up in the first place after he commented on video saying 'conquered that' when he was questioned about Rihanna. Who actually says 'conquered that' like it's a quest or something already fulfilled?
Meanwhile, as the rumor mill is spinning that Rihanna is dating Drake again, she did admit in an interview with Angie Martinez to having a past fling with the rapper and singer. Rihanna claimed it was bad timing to be in anything serious at the time with Drake or anyone due to it being around the entire abuse incident. So maybe this is the perfect time.