Jay-Z, Wifey Beyonce Spotted All 'Lovey Dovey' in Pictures In Australia (Photos)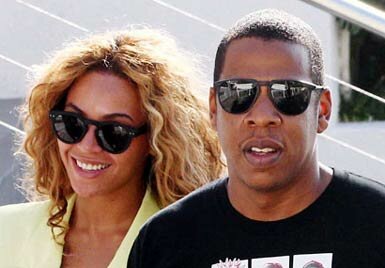 Celebrity couple Beyonce and Jay-Z were seen in Australia celebrating time away from everyone following the hip-hop music mogul's 41st birthday which he celebrated on December 4th.

The dynamic duo was spotted leaving from a beach-side lunch in Main Beach, Queensland.
To make Jay-Z's birthday even more special, wifey Beyoncé reportedly bought the hip-hop artist and book author a Bugatti Veyron Grand sports car which she ordered a year in advance. The Bugatti Veyron is estimated to have a price tag between $1 million – $2 million dollars.
In the photos, Beyonce, 29, can been seen wearing stilettos and carrying a bag which is being reported to have an estimated cost of $30,000. Yeah, we know some people may be thinking, "that's a car, mortgage payment or even a small one or two bedroom home and she's carrying it on her arm to carry makeup and a wallet." Well, she's Beyonce.
Jay-Z is touring with U2 for their Australia leg of the 360 Tour.