Wiz Khalifa Responds To Dating, Kissing Bad Girls Star Natalie Nunn (Photos)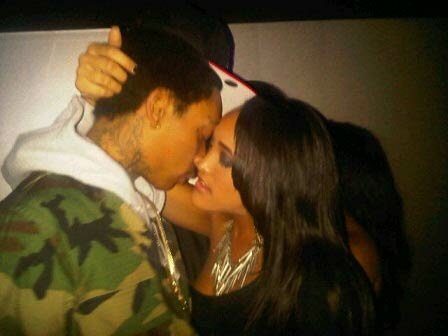 Rapper Wiz Khalifa has disputed claims that he is dating The Bad Girls Club season 4 reality star and cast member Natalie Nunn after pictures were posted online showing the two as if they were kissing and making out.

According to the rapper who posted via his Twitter account, he was giving her a shotgun, meaning he was blowing smoke into her mouth as she inhaled.
Wiz Khalifa isn't shy to speak about his smoking habits and in fact admitted it on camera and even boasted in a video that he spends $10,000 a month on weed at the Rock The Bells, as reported on HipHopRx.com. The rapper was even arrested on last month for having a stash of marijuana on his tour bus.
In other news, Wiz Khalifa's first single via Atlantic Records "Black and Yellow" went gold in which he also announced via Twitter thanking his fans for its success. The song "Black and Yellow" was produced by Stargate and is currently No. 14 on the Billboard Hot 100 chart.
So, are Wiz Khalifa and Bad Girls Club reality star Natalie Nunn dating? According to Wiz Khalifa, they are not. Hmmm.
View the pictures of Wiz Khalifa appearing to be kissing, making out with Bad Girls Star Natalie Nunn: