Nick Cannon Addresses Mariah Carey Pregnant With Twins Rumor; Bans High Heels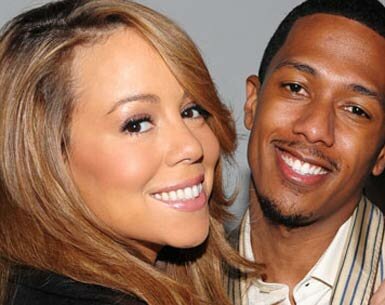 Nick Cannon has downplayed the rumor about his wife, Pop singer Mariah Carey having twins. HipHopRX.com reported news speculating that Mariah Carey was having twins after the Pop diva slipped up in a radio interview saying the word 'they' instead of he or she when talking about her expected birth.

According to US Weekly, Nick Cannon admitted that the rumor mill started because she said "they" but says Mariah Carey was referring to "they," as in like, he and she.
Meanwhile, the entertainment executive goes on to talk about her pregnancy and says that he has asked that she remain out of high heels during the duration of her pregnancy. We agree with Nick Cannon on that one after she had a little slippage on stage during a performance on last month, as shown in the video here.
As for the deal with Mariah Carey having twins, we'll have to wait this one out and see in the next few months what the results will be.
Hmmm…. now will the baby(ies) names start with an M and end with a C too?