Miley Cyrus' Smoking Bong Footage Sparks Anti-Salvia Movement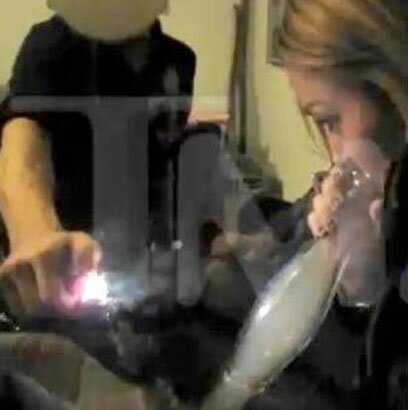 Miley Cyrus' smoking bong video footage has sparked a list of things, one including an anti salvia movement which is started by the person who tried to get salvia outlawed in 2007 — former CA State Assemblyman Anthony Adams.

Adams claims that Miley Cyrus who, according to sources, is smoking the 'hallucinogenic' salvia in the bong video, is a 'star' who "young kids" will and "are going to emulate," reports TMZ.
Miley Cyrus can be seen in the video, recorded reportedly just a few days after Miley Cyrus' 18th birthday, smoking the bong and giggling while seemingly talking as if 'inebriated' after hitting the bong, as reported on HipHopRx.com.
Miley Cyrus' actions have allegedly re-ignited Adams' attempts to have salvia outlawed and classified as Schedule I, much like LSD. Adams feels salvia is a "controlled substance" which can make you do "incredibly crazy things."
Miley Cyrus Smoking Bong Video

Miley Cyrus Smoking Bong Pictures