26 Yr-Old Found Hung In Tree In Mississippi Cited As Suicide; NAACP Suspicious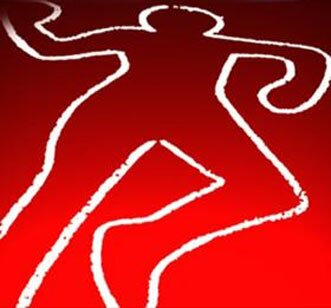 A 26 year-old man named Frederick Jermaine Carter was found hung to death on Friday in a wealthy neighborhood in North Greenwood, MS, 12 miles away from Money, Mississippi, an area which became widely known in U.S. history after the lynching of 14 year-old Chicago native Emmett Till in 1955.

According to reports, Frederick Carter who is from Sunflower County, was found dead hanging from an oak tree in a field and his death was cited as committed suicide, however the NAACP is skeptical and suspicious of the claims.
Frederick Carter who was on medication allegedly suffered from mental illness and had the tendency to wander off. On Wednesday, Carter reportedly wandered off when his stepfather, who he was helping paint a building, left to go get a tool.
Sheriff Ricky Banks allegedly claims that the stepfather wasn't bothered by him wandering off and added that Frederick Carter is a mental patient taking medication.
As for Carter's remainings, authorities stated that in the area that they found him, no other tracks had been found and there were no signs around the tree where he was hanging.
State Rep and Leflore County branch NAACP President Willie Perkins meanwhile have a lot of concerns over the incident and stated that Frederick Carter couldn't have hung himself without the assistance of someone. Perkins also questioned why would someone go that far to hang themselves in North Greenwood by a river in a predominantly white housing area.
As for witnesses, an unidentified man said he spoke to Frederick Carter and asked what he was doing in the area and claimed that Frederick Carter stated he was just walking and wouldn't talk to him.
Sen. David Jordan added that everyone is concerned due to the past history of the area and they're skeptical and should be.
Developing..