Nicki Minaj Says Lil Kim Is 'A Nasty Character,' Should Show 'Mutual Respect'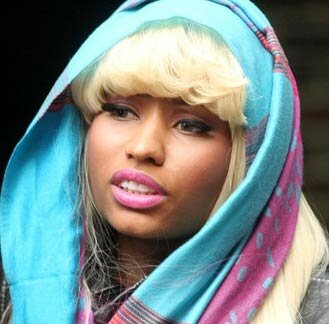 Nicki Minaj recently spoke about her debut album Pink Friday, her character Roman, wearing pink lipstick, hip hop beef with rapper Lil Kim and now getting a stamp of approval.

In an interview with NY Times, Nicki Minaj was excited to talk about Pink Friday giving her that stamp of approval and making her feel like a real artist after releasing mixtapes. "I've done mix tapes before but having the album out feels like I am finally a real artist…," stated Nicki Minaj,
The hip hop artist also talked about pink being her thing and how people tend to ask her to change the color of her lipstick, which she compared to asking a person to change their name when they walk out the door.
Nicki Minaj also conjured up Roman her alter ego who has an English accent. According to Nicki Minaj, if it's early in the morning Roman doesn't like to come out because he's cranky and lazy. "… Roman wants to stay out all night and not wake up so I send Nicki into the world," she explains.
When questioned about her recent beef with Lil Kim due to 'Romans Revenge' featuring Eminem and then a few words Nicki Minaj said in interview with Hot 97, Nicki Minaj feels that if you see someone doing their thing, give them props. The hip hop female artist feels that everyone has it hard enough and faces the same challenges as female emcees when she was questioned about Lil Kim badmouthing her and others.
"Show some mutual love and respect for each other so that it doesn't get nasty. And she can be a nasty character," stated Nicki Minaj.
Video: Nicki Minaj Behind The Scenes with New York Times