Mass Murderer Charles Manson 'Busted' With A Cellphone, Who Was He Calling?!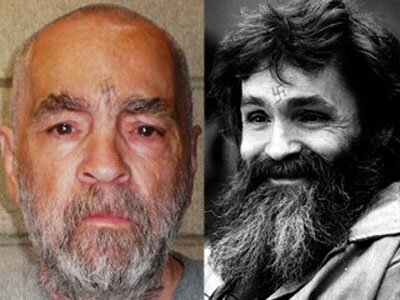 Charles Manson has been 'busted' using a cellphone, a smart phone at that, making phone calls from the prison walls. The whole incident has led prison authorities to commit to jamming cellphones in the prison walls.

How did Charles Manson, likely one of the most notorious serial killers still to date, get a cellphone in jail? Well it's actually now a big problem, according to reports, for inmates to get contraband cell phones into California prisons.
"Contraband cell phones are becoming so prevalent in California prisons that guards can't keep them out of the hands," a Times report says.
Who was Charles Manson calling? Well, that information hasn't been revealed but likely he was calling an inmate groupie, yes notorious and vicious inmates have groupies too?!
What's Charles Mansion's punishment? Well President Barack Obama actually signed a bill in August banning cell phones from federal prisons with the smuggler getting up to a year in jail if caught. So, that answers what may happen to the person who smuggled it in, but possibly this may add more years to Charles Mansion's already expected life stay, even though the notorious killer has been given multiple probation hearings since his incarceration.