Flo Rida Gives Out His Cellphone Number On Chelsea Handler's Chelsea Lately Show!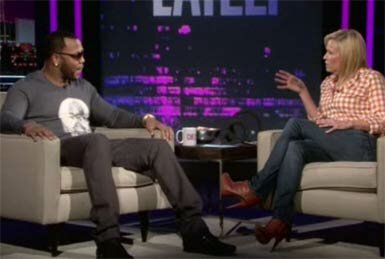 Hip Hop artist Flo Rida did the unthinkable on Tuesday and that's give out his phone number for the second time. During an appearance on comedian and TV host Chelsea Handler's show Chelsea Lately, the rapper gave fans his personal telephone number to get in touch with him during his interview in support of his latest album Only One Rida.

The rapper is reported to have received over 10,000 SMS (text messages) within 24 hours. Many of the fans didn't know it was him and believed that it was his manager instead.
During his interview on the show, Flo Rida said people could hit him up personally (watch the video for the number).
"I have a lot of problems checking my messages and I can hardly open it sometimes," says Flo Rida.
The rapper says he calls fans back even if they call him in the middle of the night. Flo Rida also says he rewards his fans with prizes such as big screen TV's and iPads when they buy his albums. So there's some benefit to being a loyal Flo Rida fan. Watch the video below.
Video: Flo Rida on Chelsea Lately
[eonline hFXmmOpd5mQRTcqfBdBOLD3G1jSTLNbV]