Kourtney Kardashian Angry Over 911 Call Leak; Misses Dead Sisters On Twitter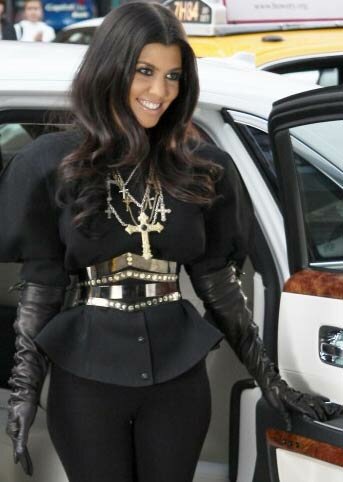 While Kim Kardashian and Khloe Kardashian are silenced by their staged digital deaths, sister Kourtney Kardashian is a little tee'd off about the recent leak of her 911 call. The 911 call is from when her 11-month-old baby boy Mason Dash Disick had an allergic reaction on November 19, as reported on HipHopRx.com.

Kourtney Kardashian was advised to take little Mason to the hospital and was taken by ambulance. It turned out that Mason had an allergic reaction moments after she had given peanut butter.
According to Kourtney Kardashian, who vented on Twitter she finds that releasing the 911 call is extremely disturbing. Kourtney Kardashian questioned why should it be the business of anyone.
"It's an emergency situation not a red carpet," states Kourtney Kardashian.
Meanwhile, Kourtney Kardashian has been twittering that she misses her sisters who died of digital death, as covered on HipHopRx.com. The two sisters, Kim Kardashian and Khloe Kardashian, died as a part of the Digital Life Sacrifice along with other celebrities for World AIDS Day (Dec 1) and will not be returning until they have raised $1 million dollars. Currently the donations stand at $161,080.
Kourtney Kardashian admits that she misses tweeting with her sisterS and has been encouraging her fans to buy their lives back at BuyLife.org.
"I miss tweeting @KimKardashian and @KhloeKardashian! Help buy back their lives please!!" tweets Kourtney.