Jennifer Lopez Sex Tape?! Exposed Privates in Public, Photo'd Nude and more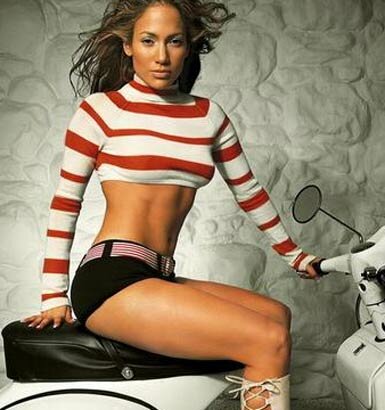 Everyone knows Jenny from the block, but what everybody didn't know was that Jennifer Lopez aka J.Lo allegedly loved to show the goods aka the va-jj and it was caught on video. The actress and singer was allegedly taped exposing her private parts in public and is reported to have displayed abnormal behavior.

The video in question is reportedly in the hands of her ex-husband, Cuban model and chef Ojai Noa who she married and divorced after a short time. To keep the tapes from being released, Jennifer Lopez is taking Ojai Noa and his agent Ed Meyer to court.
The video allegedly displays J.Lo riding a scooter in Cuba while having her va-jj on display in public view. She reportedly rode the scooter talking into the camera as she passed by by-standers.
Ed Meyer who is also a filmmaker states that Jennifer Lopez gave her full consent at the time Noa was taping her and they [Ojai Noa and Ed Meyer] never ever intended to market the video or any of the other racy, damaging & expositive scenes.
Meanwhile, Jennifer Lopez is claiming that the two are violating an injunction blocking the release that was set in place, but if you ask Meyer he believes that it doesn't relate to him because he didn't benefit from it and he didn't know Ojai Noa at the time.
Jennifer Lopez is stated to have over 21 hours of home movies, according to RadarOnline and the video in question is one among other nude videos.