Halle Berry Shuns Kim Kardashian, Sex Tape?! + Gabriel Aubry Out, New Man In!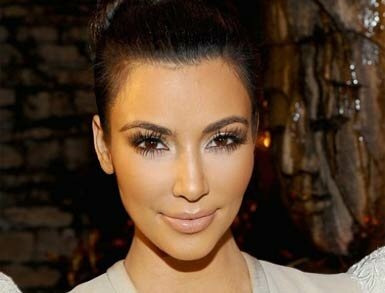 Reportedly, actress Halle Berry isn't so keen to the idea that her ex and baby daddy Gabriel Aubry is hanging out with Kim Kardashian. Kim Kardashian reportedly stated she'll make a great stepmother and allegedly Halle Berry doesn't like that and stated that she doesn't want her daughter Nahla, whom she shares time with Gabriel Aubry, to be around anyone that has done porn. We all remember the Kim Kardashian and Ray J sex tape, here's a refresher on HipHopRX.com.

However, it looks like Kim Kardashian may have dropped Gabriel Aubry for a new man or is she doing exactly what she said — having fun and just dating. The celebrity socialite and reality star, who's been linked to Halle Berry's ex Gabriel Aubry, allegedly may now have another interest and he's a Nets player.
According to Page Six, after spending time with Gabriel Aubury during Thanksgiving, the following Sunday, Kim Kardashian went to New Jersey and sat courtside to watch .
Reportedly friends of Kim Kardashian stated she's dating a lot right now and Kris Humphries could fit in with the Kardashians because his name begins with a "K" and his sisters who are named "Krystal" and "Kaela" do too.
We'll just have to wait and see if this leads to anything.
While this goes on, Kim Kardashian will have to stay quiet about it all because she has died a digital death until Keep a Child Alive/Buy Life has raised $1 million.