Kim, Khloe, Kardashian Credit Card Canceled After Attorney General Lashing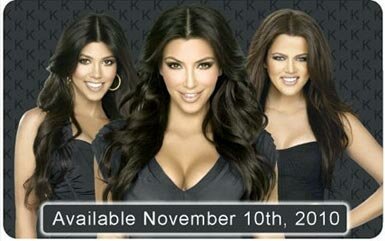 The Kardashians have cancelled an agreement with a credit card company which supplied pre-paid cards under the Kardashian name stamped the Kardashian Kard. After an Attorney General of Connecticut launched an investigation due to numerous complaints from parents that the Kardashian's didn't reveal it included a number of fees, the family has cut all ties with the card.

The Kardashian Prepaid MasterCard was meant to allow parents to give their teen or child a small amount of credit so they can keep track of their finances, but what parents weren't told is that there were costs to own the card. According to the official website which is no longer available, the card had a one-time purchase amount of $9.95 and had two different payment options, a 6-Month Program for $59.95 or a 12-Month Program at the cost of $99.95 instead of paying monthly fees right off. Both came with a $1.50 cost to withdraw money from the ATM. After the program expired, there would be a monthly fee of $7.95. To deposit money, there was a 2.5% fee tapped on to the deposit amount. The credit card FAQ's said that the Mastercard also came FDIC insured up to $250,000.
According to the Attorney General, the Kard violates the consumer protection laws.
As for the Kardashians, they are trying to maintain their positive image especially with young adults and so they terminated the agreement because it would have caused them more harm than good.
Meanwhile, those who already have the Kardashian Kard can still use it up to 30 days and after the use, the cardholder will receive a full refund on all balances including up-front fees.
So everybody wins now, it seems.
In other news, the trio is promoting their new book Kardashian Konfidential which disclosing a lot of things about the sisters including personal information and beauty secrets, as reported on HipHopRx.com.