Rolling Stone Crowns Nicki Minaj 'Queen Of Hip Hop,' Are They Right? (Photos)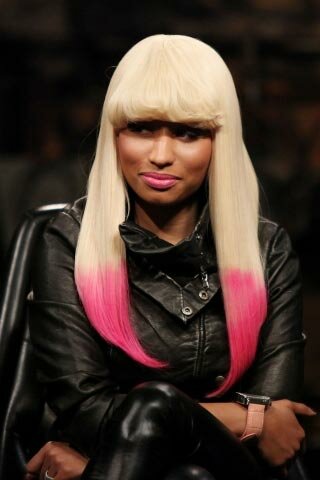 New fledging female rapper Nicki Minaj is being called the new 'Queen of Hip Hop' after her short time as a rapper in the eyes of the world. It's possibly certain that Nicki Minaj has filled a void in the rap scene as there hasn't been many female rappers to make such a big presence and impact in some time, but is she deserving already of the 'Queen Of Hip Hop?'

In a special feature with Rolling Stone, the magazine discusses a number of things with Nicki Minaj and even asks her about being openly gay.
Anyone would admit that the short stint of this honor of royalty is not worthy when compared to others given similar titles such as Michael Jackson, James Brown, Aretha Franklin, T.I., R. Kelly and even Elvis Presley for that matter. If anything, one would refer to Minaj in the title "Princess of Hip Hop" if only for her young career. If the entire spread was basing it on talent and other factors such as longevity, it would take more than one album to reach such royalty, just ask Mary J. Blige, the Queen of Hip Hop Soul.
The Young Money Entertainment artist Nicki Minaj has gotten many co-signs including one from Kanye West who says she could be the number two rapper of all time. Kanye West admits that it's one rapper that Nicki Minaj won't be able to out-do and that's Eminem.
Now the real question is, has there really been a Queen of Hip Hop? Some fans and critics have referred to Queen Latifah being the Queen of Hip Hop, while others have referred to Lil Kim and even prior references to MC Lyte and Roxanne Shante. We know in fact that Mary J. Blige is the undisputed Queen of Hip Hop Soul, but who really has been referred to as Queen of Hip Hop?
One thing is for sure, Nicki Minaj has admitted that acting is her thing and she is possibly more inspired as an actress before rapper, so giving Minaj a title of 'Queen Of Hip Hop' so quickly could possibly be a tad bit premature for someone who could possibly exit quickly.
Read Nicki Minaj: The New Queen of Hip Hop which will be in the December 9th issue.