Rihanna Reveals She Still Thinks About Chris Brown, Their Relationship (Photos)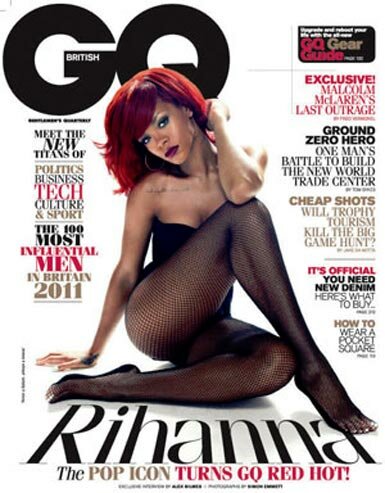 Celebrity Pop star Rihanna who dated R&B artist and dancer Chris Brown spoke about her past relationship with the singer in a recent interview. In an interview with British GQ, the singer admitted to looking back on their relationship.

Rihanna stated in the interview about being on the inside of a relationship and not being able to see clear. When Rihanna left, she describes the feeling as the best feeling.
"I witnessed it happening to my mum [mother] and I said I would never let that happen to me," stated Rihanna.
The singer goes on to say that now when she looks back on the relationship between herself and Chris Brown, it bugs her out only because she couldn't see it for what it actually was.
Rihanna stated that the situation made her stronger and made people realize that she does have problems in the world, but don't pity her.
"I have too much pride. I'd never let anyone see me cry. I don't want you to remember me for that." says Rihanna.
Meanwhile, check out a couple of pictures from her January 2011 British GQ photoshoot and spread.