Kim Kardashian Dead?! Moment of Silence on Twitter, Facebook (Photos)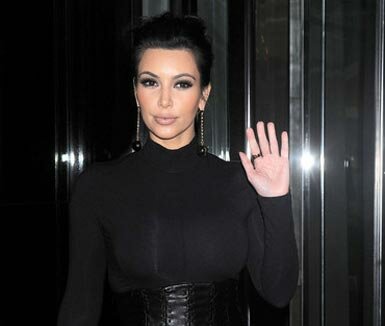 Looks like Kim Kardashain is dying off slowly and will no longer be a part of the digital world soon. The celebrity socialite will remain quiet come World AIDS Day (December 1) where she will be joined by other celebrities to make the first celebrity blackout and not use Twitter, Facebook and other social networks and platforms all for a great cause.

What is that cause? It is for the "Keep a Child Alive" foundation which is being promoted under the campaign name for this special charity event, Digital Life Sacrifice.
A number of celebrities are sacrificing their digital life until $1 million dollars is raised and if you want your favorite celebrity back online such as Kim Kardashian, Khloe Kardashian, Alicia Keys, Justin Timberlake, Lady Gaga, Usher, Katie Holmes, Janelle Monáe you'll have to text their first name to 90999 to help bring them back to life for a small donation of $10.
In other news, Kim Kardashian is out along with sister Khloe and Kourtney Kardashian promoting their new book Kardashian Konfidential and will be making a number of appearances for the next few weeks, as reported on HipHopRx.com. Today the sisters stopped by Sirius Satellite Studio, Today Show and The View in support of the book.