Jay-Z's Decoded Tops Bestseller's Lists Behind George Bush's Decision Points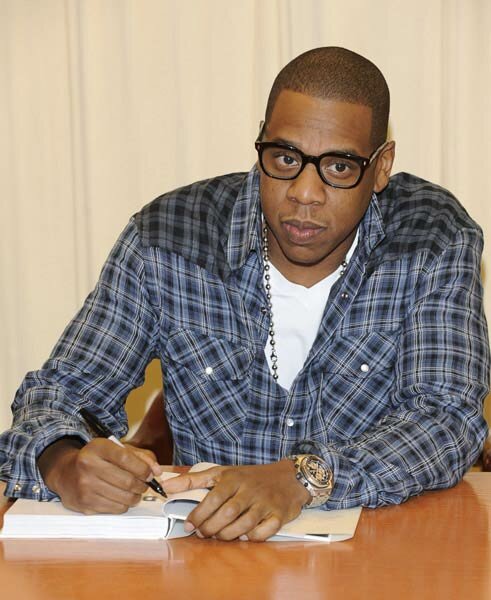 Hip-Hop mogul Jay-Z's new book writing career is falling into place much like Jay-Z's music career — topping the bestseller's list. Jay-Z's new book 'Decoded' tops New York Times Best Sellers List.

New book, 'Decoded,' debuted at #3 on the New York Times Best Sellers list falling short of the No 1 position only behind President George W. Bush's 'Decision Points' and author Lauren Hillenbrand's 'Unbroken.'
The rapper, producer, Roc Nation head, business executive and now author released the book on November 16, 2010 under Spiegel & Grau.
The book Decoded, which many assumed was an autobiography, is more of a collection of Jay-Z lyrics with the story behind them telling the life of Jay-Z as he wrote them down in his rhymes.
Jay-Z's 'Decoded' also landed this week in the top Best selling books on Amazon.com.