Lindsay Lohan Gets The Inferno, Replaced In Deep Throat Movie; Gets New Offers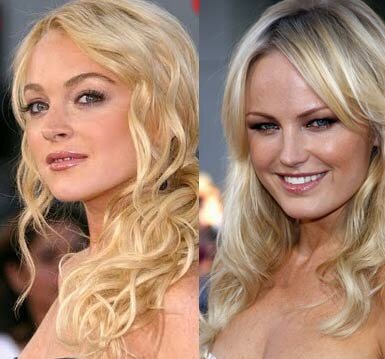 Since getting axed from the Linda Lovelace biopic Inferno, Lindsay Lohan reportedly has multiple offers awaiting as well as new ones in queue. The 'Mean Girls' actress and singer was allegedly dropped from the Inferno role due to the director stating that they were unable to secure insurance and due to her personal problems.

Lindsay Lohan was replaced in Inferno by model and actress Malin Akerman, 32, most known from "Watchmen," who will be playing the 1970's Deep Throat porn star Linda Lovelace.
Meanwhile, Ethan Terra who co-owns a production company with Dina Lohan, Lindsay Lohan's mother, seems to be a little teed off about recent reports on the actress.
Terra claims that Lohan is 100% insurable and all she had to do was put up money as a bond and she would be paid for her job upon completion.
Previously, the director of Inferno stated that they would stand by Lindsay Lohan regardless and they would not be replacing her, as reported on HipHopRx.com.
Lindsay Lohan, 24, has been in rehab at the Betty Ford clinic in Rancho Mirage, California under a court-ordered stay after failing a drug test and is expected to be released January 3rd.