Leslie Nielson, 'Naked Gun' Actor, Dead at 84; Dies In Hospital of Pneumonia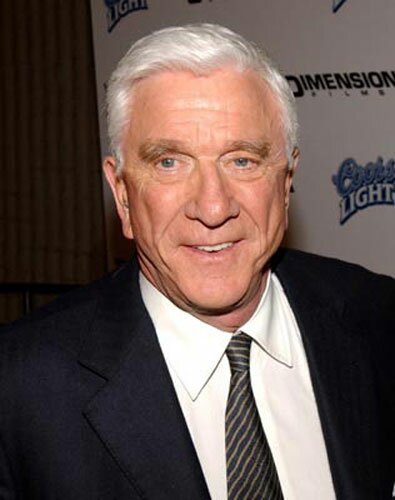 Leslie Nielson, the comedian we all knew and loved as Lt. Frank Drebin in the The Naked Gun film series and movie Airplane is dead, passed today, Sunday, November 28. The comedic actor passed of pneumonia complications in a Ft. Lauderdale, Florida hospital near his home.

Leslie Nielson was 84 years old at the time of his passing.
Nielsen was admitted to the Fort Lauderdale, Florida hospital for pneumonia this month of November.
As of today November 28, in his sleep around 4:30 p.m. CST, Nielson passed surrounded by family and friends. Nielsen's nephew Doug Nielsen reportedly made the announcement to the local radio station.
Nielson has also been in a string of other films including Soul Man, Scary Movie 3, and Scary Movie 4 as well as a slew of other movie parodies, but it was Airplane! and The Naked Gun which gave the actor his huge comedic breakthrough.
R.I.P. Leslie Nielson aka Lt. Frank Drebin of the The Naked Gun.