Khloe Kardashian Shares Intimate Details Of How She Lost Her Virginity At 14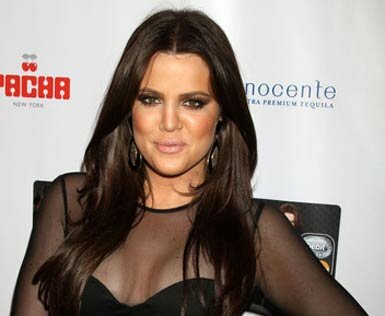 Keeping Up With The Kardashians reality star and celebrity socialite Khloe Kardashian talks personal and reveals intimate details in the new book Kardashian Konfidential which talks about family moments and more shared by the Kardashian sisters (Kourtney, Kim, and Khloe). In the book, Khloe Kardashian reveals how she lost her virginity at the tender age of 14 and admits to how much of an immature decision she made at the time.

The young star wrote she learned how to drive when she was 13 in case of an emergency with one of her baby sisters, but she took advantage of that privilege and would steal her mother and Kris Jenner's car or her step-father, Bruce Jenner's car and drive over to the house of this older guy who had lied that he was a younger age than he really was.
Khloe admits she lied too, and told the guy she was 16, but was only 14 at the time and regrets even having sex at that time.
Khloe Kardashian's explanation is that she thought she was mature enough at the time, but now that she's older and has looked back, she realizes that she was all wrong.
The reality star who is now wise and more mature warns that you should never have sex when you're that young and that feeling rushed, pressured and unsure should have been her clue then that she wasn't ready to take that step.
In related news, Khloe Kardashian and her sisters have a nice list of appearances this month and next month. You'll be able to catch and or watch Khloe Kardashian, Kourtney Kardashian and Kim Kardashian in a number of these places promoting their new book.
On today, Khloe Kardashian stated that she is headed to New York with her sisters to kick off their book signing dates for Kardashian Konfidential.
Check a few of the appearance dates below as well as dates for the book signing:
NBC – Today Show 11/29
ABC – The View 11/29
Sirius Satellite Radio – Multiple Shows 11/29
HLN – Joy Behar Show 11/30
NBC – 10AM Hour of Today Show 11/30
WPIC-WB11 Morning News 11/30
WPIJ "Soctt & Todd in the Morning" 11/30
TBC "Conan" 12/2
Ryan Seacrest Radio Show 12/2
CBS – The Talk 12/2
Tentative: Chelsea Handler or Jimmy Kimmel
KTLA and Good Day LA (Dates TK)
Khloe, Kim and Kourtney Kardashian confirmed to sign at:
Barnes and Noble – 5th Avenue, New York – November 30, 12PM
Borders – Century City, LA – December 2nd at 6pm