Tina Knowles 'Can't Wait' For Jay-Z To Get Beyonce Pregnant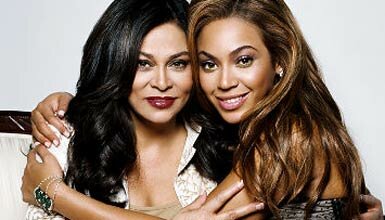 A Beyonce and Jay-Z pregnancy is definitely what Ms. Tina Knowles is waiting on. The 56 year-old divorced grandmother and fashion designer is waiting on her second grandchild, the first child of superstar daughter, Beyonce Knowles and husband, rapper and music mogul Shawn 'Jay-Z' Carter.

According to PEOPLE, before Thanksgiving, Tina Knowles spoke about being a little impatient waiting on another grandchild despite shooting down rumors recently that Beyonce was pregnant, as covered on HipHopRx.com.
Knowles is already a grandmother to her youngest daughter, singer Solange Knowles' 6 year-old son, Daniel "Julez" Smith, Jr, but seems to greatly want the addition, stating that she can't wait.
As for Beyonce Knowles and Jay-Z being good parents, Tina Knowles added that Jay-Z and Beyonce would make great parents and that Beyonce is very caring, patient and loving, so she knows that she will make a great mother.
Besides being future great parents, one thing that Tina Knowles says that Beyonce Knowles hasn't mastered yet is cooking. Tina Knowles states that it's one thing that Beyonce hasn't gotten into yet.
Although Tina Knowles knows that Beyonce is not such a great cook, she knows that once Beyonce dedicates herself to it she will be great.
"She hasn't mastered it (cooking), but I'm sure she'll be a good cook once she makes up her mind," adds Beyonce's mother.
Check out Beyonce in her Allure cover photos shoot where Beyonce talks about getting pregnant as well as a few of her Allure August 2002 pictures .