Royce Da 5'9 Says Nicki Minaj 'Gotta Respond' To Lil Kim's 'Black Friday' Diss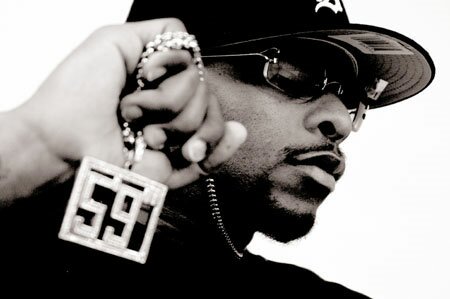 As the feud between hip hop divas Lil Kim and Nicki Minaj have escalated with the release of Lil Kim's new diss song 'Black Friday,' the hip hop community is reacting. Slaughterhouse's Royce Da 5'9 has chosen to voice his opinion on Lil Kim's 'Black Friday' and his reaction is simple — Nicki Minaj has 'gotta respond!'

After hearing Lil Kim's "Black Friday" diss song, Royce Da 5'9 states "I dont know what you HipHop fans is on but she gotta respond to that one I'm sorry," which was posted on Royce Da 5'9′s Twitter.
Adding that "anybody that think that record is wack must just not like Kim as a person," Royce Da 5'9 is clearly saying Lil Kim's 'Black Friday' went in hard.
In the raw & uncut rap song, "Black Friday," Lil Kim calls Nicki Minaj everything from a gimmick to garbage and trash amongst other things, as reported on HipHopRX.com.
Lil Kim's "Black Friday" song going at Nicki Minaj was actually released on the biggest retail shopping day of "Black Friday," on Nov. 26, and was a response back to Nicki Minaj, who apparently fired at Lil Kim on the song "Roman's Revenge," and went in on Lil Kim in previous interviews such as with Angie Martinez on New York's Hot 97.
Nicki Minaj, who actually admitted to being influenced by Lil Kim, says she tried to respect Lil Kim but Lil Kim simply needs to "be careful" and pick "better fights."
Nicki Minaj on the song "Roman's Revenge," which features Eminem and appears on her "Pink Friday" album which was released on Friday, November 19th, apparently calls Lil Kim a "has been."
Nicki Minaj even mentioned that people, among them rapper Foxy Brown, pulled her to the side and told her that Lil Kim was talking about her — a conversation Foxy Brown denies having with Minaj.
"Nikki and I never had that conversation, ever," tweets Brown on her Twitter.
Well, one thing is for sure, this fued between Lil Kim and Nicki Minaj isn't over yet, and no word yet whether Nicki Minaj plans to respond to "Black Friday, like Royce Da 5'9 claims she's "gotta" do or not.
Listen to Lil Kim's "Black Friday" diss song going at Nicki Minaj:
[display_podcast]