Mariah Carey Slips Up, Pregnant With Twins?! Sings To Baby Bump (Photos)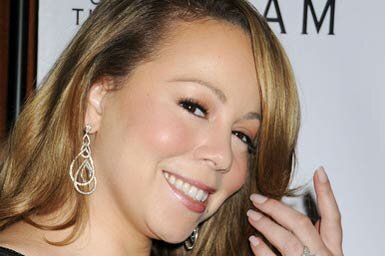 Mariah Carey and Nick Cannon are preparing for the sound of pitter-patter and that sound may be coming from more than one child if you go by a recent comment Mariah Carey made.

The Grammy Award winning Pop/R&B singer announced that she was expecting after months-and-months of speculations following a slip and fall in September, as reported on HipHopRx.com.
Recently, Mariah Carey appeared on Radio Disney to discuss her holiday album "Merry Christmas II You" with Ernie D to talk about the songs on the album. While during her explanations of the songs and saying that she sings songs to her baby bump, the singer stated, "I just hope that they don't turn out hating Christmas!"
They? Yes, they. There you have it.
We'll just have to wait a few more months to see the results.
Developing….
Mariah Carey Shows Off Baby Bump On Ellen

Mariah Carey and Nick Cannon Reveal Pregnancy