Caught on Tape: Kanye West Booed at Macy's Thanksgiving Day Parade (Photos)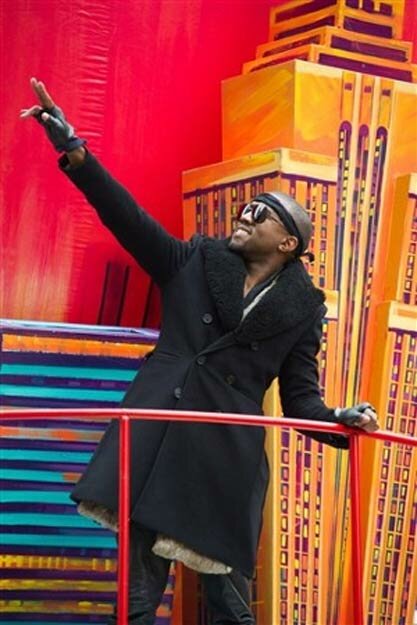 Kanye West, who we all know isn't low on 'haters' and upset fans, received a somewhat 'icy cold' welcome from some un-happy New Yorkers at the annual Macy's Thanksgiving Day Parade in New York City, New York.

All caught on video tape, Kanye West was booed during his performance on top of the float from some angry fans who heckled at the rapper with chants of "boooo" while a few can be heard screaming "you're an a**hole" and "hey Kanye, jump!"
Some hecklers were also heard screaming "Taylor, Taylor" in reference to Kanye West's now infamous incident at the 2009 MTV Video Music Awards.
This was the 84th annual Macy's Thanksgiving Day Parade for New Yorkers and this was only some of the cold reception for Kanye West but there was also a warm reception — just as many cheers came from Kanye West's 'loyal' fans who were just as 'happy' to see Kanye along with the other performers at the parade.
Along with Kanye West, Jessica Simpson was also one of the stars to hop afloat the parade ride in front of hundreds and hundreds of onlookers.
Kanye West rode the Big Apple float down 7th Avenue in New York after an introduction by non other than "Today" show host Matt Lauer, as reported on HipHopRX.com.
Video: Kanye West Getting Booed NYC Thanksgiving Day Parade

Video: Kanye West Performs "Lost in the World" at Macy's Thanksgiving Day Parade (11/25/10)