Barack Obama Gets Busted In The Lip, Gets Stitches, Man Identified (Photos)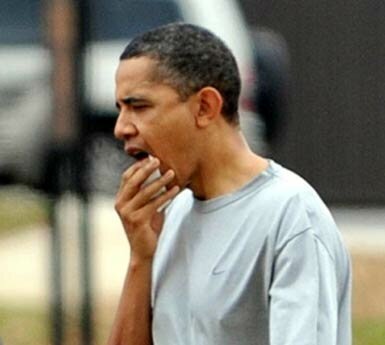 President Barack Obama, who's not afraid to get down and dirty and be himself, was busted in his lip during a pick-up basketball game on Friday with friends.

The director of programs for the Congressional Hispanic Caucus Institute, Rey Decerega, is the guy responsible for the President requiring 12 stitches to his upper lip, which was busted with his elbow.
According to Rey Decerega, he learned that President Barack Obama is both a good sport and a tough competitor. Decerega also went on to add that he enjoyed playing basketball with him and would love to see President Barack Obama on the courts again soon.
As for President Obama who was in his last game after around 90 minutes of playing, received medical attention from the White House Medical Unit who applied a small filament (thread) which required more stitches but results in less scarring.
After the incident, the President reportedly was seen in the window at the White House with ice applied to his lip which was also during the time of the Christmas tree arrival ceremony.
One thing is for sure, Obama will be back on the courts very soon.