Kourtney Kardashian's Son Baby Mason Rushed To Hospital + Fan's Creepy Pictures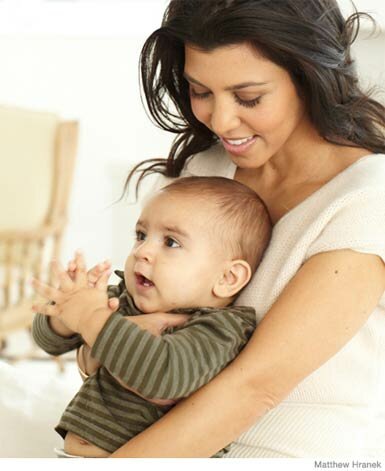 The Keeping Up With The Kardashians reality star and celebrity, Kourtney Kardahsian, had a scare on Friday when her 11-month old baby son, Mason Disick, had to be rushed to the hospital.

Mason Dash Disick was rushed to the hospital for an allergic reaction to Peanut Butter.
On Monday, Kourtney Kardashian blogged that on Friday night, Mason ate some peanut butter and threw up in minutes of eating it and got hives on his face. Kourtney Kardahsian says she called 911 immediately who instructed that she take Mason Disick to the hospital.
Kourtney Kardashian goes on to say that the Fire Department arrived immediately and she's glad she followed her instincts and would rather be safe than sorry.
"I learned such a lesson with this…to always follow my instincts and call 911," stated Kourtney Kardashian.
Meanwhile, Kourtney says what's creepy about the entire thing is that someone posted pictures and video from outside their home.