Jessica Alba's Nude, Baby Bump Cell Phone Photos Leak Online?! (Pictures)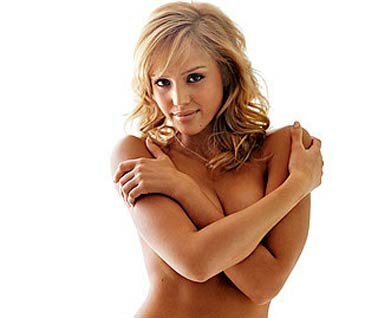 Actress Jessica Alba is now the gossip after nude pregnancy photos were published of an alleged Jessica Alba posing in naked pictures revealing a baby bump as well as photos of her cuddling in bed with her husband film producer Cash Warren.

Reportedly the photos were taken on her cellphone in the presence of her husband or others possibly by her husband. The photos that leaked are suppose to be for some type of picture/video diary of her second pregnancy.
In one of the photos Jessica Alba can be seen playfully puckering her lips, while in another one which is reportedly her but could be in question (because there is no face), she pulls her top to the side where her areola can clearly be seen through her see-through nude bra. In a few other nude pictures which are believed to be of the celebrity, she shows off her baby bump which shows the progress of her pregnancy and even gives a view of her breasts.
In other news, a few days ago, Jessica Alba got some backlash from screenwriter John August (Charlie's Angels and Big Fish) after talking about good actors never use the scripts unless it's great writing. Jessica Alba said this in an interview with Elle for the December issue. Who knows, these pictures may just be the great coverup the blast made by August or may just help promote her new movie "Little Fockers."
So what did she say? "They (actors) never use the script unless it's amazing writing. All the good actors I've worked with, they all say whatever they want to say."
August responded on his site with "Oh Jessica" telling her to the point that evidently she hasn't selected the great scripts and needs to get with a great screenwriter since they can become your best friend.
Meanwhile, check out alleged cellphone pictures of Jessica Alba nude pregnancy, baby bump photos.