George W. Bush Says 'I'm Not A Hater' When Addressing Kanye West's Apology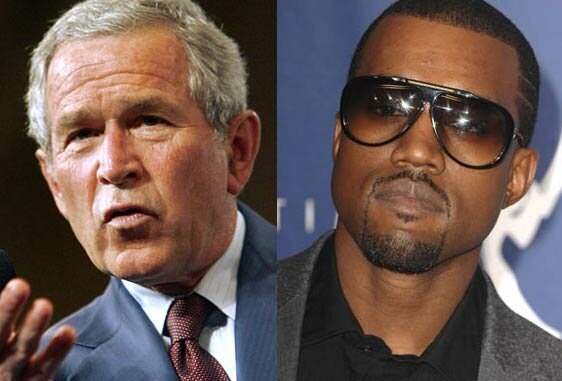 George W. Bush first admitted a week ago that when Kanye West said the now infamous statement about "George W. Bush doesn't care about Black people," it was one of the lowest moments of his presidency. But after Kanye West replied with a humble and apologetic answer to Bush's statement, Bush seems to have accepted Kanye's apology and let's him by saying quote 'I'm Not A Hater.'

Initially Kanye West claimed that Bush didn't like "Black people" during a telethon in 2005, because he thought that was the reason for George W. Bush's slow reaction to Hurricane Katrina.
Well now, West realizes the extremity of his statement and Bush has accepted the apology claiming he appreciates Kanye for apologizing stating he quote is "not a hater."
"I'm not a hater," President Bush said to AP. "I don't hate Kanye West." he added.
West said he related to how Bush felt being labeled a racist because the same thing happened to him after his incident with Taylor Swift, as covered on HipHopRX.com.
"Well I can definitely understand the way he feels to be accused of being a racist in any way because the same thing happened to me [referring to Taylor Swift], you know, where I got accused of being racist, and with both situations it was basically a lack of compassion that America saw," West said in an interview.