Lil Wayne May Have Baby Number 5, Grandma Hits Rapper With Paternity Test?!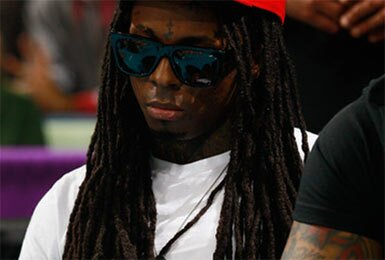 Rapper Lil Wayne who was recently released from prison on last Thursday on an attempted gun possession charge had a few issues that needed to be addressed while incarcerated which didn't get resolved. One of the issues… a request for a paternity test by a child's grandmother.

According to celebrity gossip site TMZ, a Missouri grandmother of an 8 year-old (technically not a baby anymore) obtained a court order for Lil Wayne to get a DNA test done, but since he was locked up at Rikers Island, it couldn't be done.
Originally, the rapper was expected to be tested by September 10th, but since he was behind bars, the judge pushed the date to December 9th.
Meanwhile, reportedly the mother of the 8 year-old hasn't pursued for a test and wasn't listed on the order. So why is grandmother taking matters into her own hands? There must be a reasoning behind it all.
Guess we'll all have to wait and see if this will make number 5 for the rapper.
If this turns out positive, this will make child number 5 for Lil Wayne who is already the father of four children that have different mothers which include ex-wife Antonia 'Toya' Carter, actress/model Lauren London, singer Nivea and a young lady whose name is allegedly Sarah.
Developing…