Rapper T.I. Gets A Break, D.A. Decides Not To Charge In Drug Arrest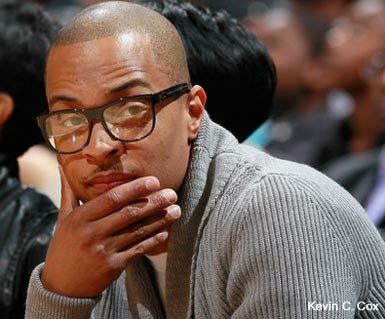 Seems that rapper T.I. may be getting a litte break in his recent legal incident in which he was arrested along with his wife Tameka 'Tiny' Cottle-Harris on September 1. The hip hop artist was accused of making an illegal U-Turn on Sunset Blvd and being in possession of a controlled substance, as reported on HipHopRx.com.

According to TMZ, the District Attorney's office in L.A. decided to not charge the rapper due to legal issues with the case.
Some of the issues with the case are that authorities claimed they smelled marijuana and looked for the source of the odor but it was never submitted as evidence. In addition, T.I., born Clifford Harris, Jr., was pulled from his Maybach without a registration check.
Since T.I. has already been sentenced to prison for violating his federal probation, the D.A. feels there's no need to pursue the case any further and charge him.
Things that make you go hmmm…