America's Got Talent Joe Finley Arrested For Drugs, Wife Found Dead (Photos)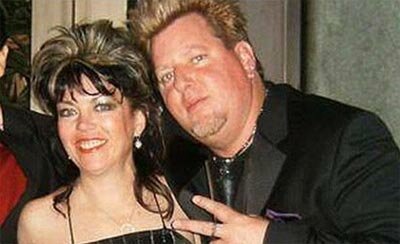 An America's Got Talent contestant Joe Finley was arrested for being in possession of ecstasy when he was being questioned about the disappearance of his wife Laura Finley, 48.

Joe Finley had reported Laura Finley missing prior to his "America's Got Talent" audition on Saturday.
Laura Finley was found the same day, Saturday, October 24, 2010 in a stairwell at the Millennium Biltmore Hotel in downtown Los Angeles where he was auditioning for the talent show.
A guest found Finley in the stairwell and she is believed to had plummeted from the 11th floor to the 3rd floor. Finley allegedly was found in her underwear at the bottom of the stairwell in the hotel.
Meanwhile, Joe Finley denies any involvement and TMZ reports that Joe Finley admitted that he last seen her alive at 3am and the two took ecstasy at that time. Finley stated that the police told him someone went to the hotel's front desk and requested a key to his room at 1:30am that morning.
Finley was released on $10,000 bail Sunday morning.