Rapper T.I. Gets Axed From Body Spray Co. AXE After Getting Prison Sentence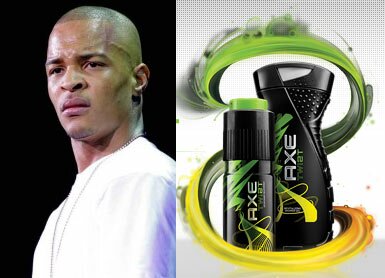 T.I. gets the Axe Effect after receiving prison sentence. Rapper T.I. has officially received the ax from the popular British/Dutch body grooming and body wash company AXE after his recent legal incident which occurred on September 1st.

The hip hop artist appeared in court on Friday and was given an 11 months sentence which he will begin serving on November 1st after violating his probation and failing a drug test, as reported on HipHopRx.com.
We had a inkling that if he received a sentence that his body and voice would no longer be needed. You know if the company would have stuck up for the rapper, it would have probably gotten a lot of bad flack; so, they probably thought it was better to move to the next Axe spokesperson who will represent Axe Music and their other ventures.
The music star will no longer be featured in any promotional campaigns for the company, AXE told E! in a statement.
Now Axe can officially be called Axe Twist "The Fragrance That Changes," because they had to twist and change their entire promotional plans.
Look on the brighter side, T.I. may now have more time to dedicate to making some videos and music, which may be released during his stint in jail.
Can you smell B.o.B or Flo Rida?