Will Smith Has Issues With 'Men in Black 3′ Script, Producers?! Movie Delayed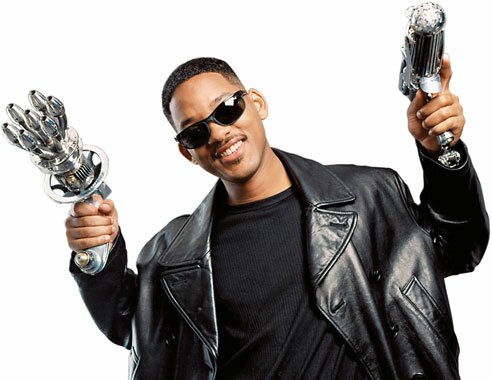 Actor/rapper and businessman Will Smith will be starring in Men In Black III (MIB) alongside Tommy Lee Jones, who's also reportedly returning to the trilogy. The third installment of the movie is expected to be released in 3D. While this is good news, there seems to be some kind of clash with the script of the movie which the movie setting is reported to take place mainly in 1969.

According to Hollywood Scoop, after just going into pre-production last month, the movie which is slated to hit theaters May 25, 2011 has already had to be stopped twice because of supposed argumentation: Smith vs. Director and Producer.
Reportedly Will Smith along with the director are looking to have changes made to the script.
Sony says that the reason for the delay is because of the state of New York, and there were no arguments. A Sony representative also told Hollywood Scoop, that "The only reason production will begin mid-November as opposed to late October is to take advantage of New York State film incentives; suggesting that a disagreement triggered the shift is complete fiction."
The movie is reportedly being produced by Walter F. Parkes and Laurie MacDonald. Steven Spielberg is reportedly returned as executive producer and Barry Sonnenfeld, director of Men In Black I and II, has returned as director.