Rapper T.I. Stops Suicidal Man's Plunging Death; Critics Question His Good Deed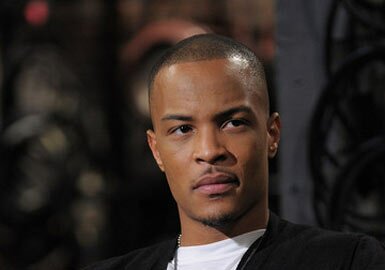 Despite T.I.'s wrongdoings, in good news, the rapper apparently unexpectedly, but coherently, talked a 24 year-old suicidal man from off a ledge of a 22-story building. The man was apparently planning to jump but was swayed from committing suicide in Atlanta, Georgia on Wednesday by rapper T.I.

According to celebrity gossip site TMZ, T.I. heard about the jumper over the radio and called Ryan Cameron at V103 to see if he could assist and help in the situation since the incident happened at the building where the station is located.
Ryan Cameron is stated to have told T.I. to come on over and this is where T.I. met up with the police and discussed what he would like to do.
T.I. born Clifford Harris, Jr recorded a heartfelt message to the jumper to let him know that he wasn't alone and that nothing is so crucial that he should commit suicide and kill himself.
The message that T.I. is stated to have recorded for the man told him that nothing is bad, nothing is worth taking his life. T.I. also persuaded the man to come down and let him know that he's there to help him and he knew what he was going through.
According to the rapper, he was heading to a video shoot when he heard about the jumper.
"It must have been destined," states T.I.
Many are questioning the validity of the incident as the rapper is set to appear in court for a hearing over drug related charges and violating his probation, as reported on HipHopRx.com.
T.I. is due in court before U.S. District Judge Charles Pannell Jr. on October 15 at 2PM.
[display_podcast]