Kanye West Nude Pictures Up For Grabs, Rapper Exposes Genitals In Photos?!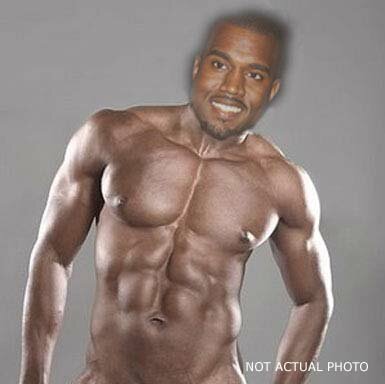 As rapper Kanye West prepares to release his latest album 'My Beautiful Dark Twisted Fantasy,' there seems to be something dark and twisted about the fact that there are allegedly nude photos of the music producer/rapper being shopped around and one shows him exposing his genitals.

According to RadarOnline, there are two images of Kanye West being shopped around which are self-snapped photos. The photos, which they reportedly have visually seen, are believed to have been sent to several women on Myspace which he was trying to possibly hit on.
In one of the photos, Kanye West can reportedly be seen from the chest up wearing a gold chain and sunglasses. On the second photo, Kanye West is reportedly revealing himself through his boxers.
It seems that one of the people, West allegedly sent pictures to, got smart and decided to shop the photo around to several media outlets. Hmmmm.
As of now, this is all based on speculation and sources' reports.
Developing…
In the meantime, Kanye West's album My Beautiful Dark Twisted Fantasy is scheduled for release November 22.
Confirmed Tracks For Kanye West – My Beautiful Dark Twisted Fantasy
"Power" featuring Dwele (produced by Kanye West and S1)
"Lost in the World" featuring Justin Vernon of Bon Iver (produced by Kanye West, Jon Brion, and Justin Vernon)
"Chain Heavy"
"Mama's Boyfriend"
"All of the Lights" featuring Drake & Tony Williams
"Devil in a New Dress" (produced by Bink)
"Runaway" featuring Pusha T
"Dark Fantasy" (produced by RZA, Kanye West, and No I.D.)
"See Me Now" featuring Beyoncé & Charlie Wilson (produced by Kanye West, No I.D., and Lex Luger)