Jay-Z and Nicki Minaj Crowned King and Queen of BET Hip Hop Awards 2010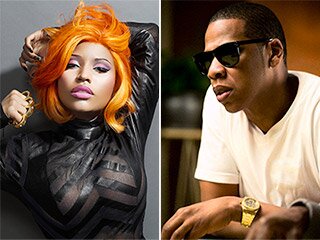 Last night was a big night for the hip hop industry and all hip hop lovers. At the 2010 BET Hip Hop Awards, Jay-Z and Nicki Minaj were crowned King and Queen of rap. Wow… Nicki Minaj is just starting out and Jay-Z has been in his career for at least twenty years. Jay-Z and Alicia Keys got the Perfect Combo Award for "Empire State of Mind". Made-You-Look Style awards went out to Nicki Minaj, B.o.B., Jay-Z, T.I. and Kanye West.

Nicki also took home the award for Rookie of the Year. This girl doesn't even have a CD out yet, very impressive. Jay-Z got the award for Best Hip Hop Video "Empire State of Mind" (featuring Alicia Keys). Hustler of the year awards went out to: Diddy, Nicki Minaj, Drake, Jay-Z and T.I.
The Best Live Performer award went out to Jay-Z and the People's Champ award went to Nicki Minaj for "Your Love." Jay-Z and Nicki Minaj really put in some work this year, as they tied in the amount of awards that they received.