Bristol Palin 'Dancing With the Stars' Rumba Performance Lifeless?! (Photos)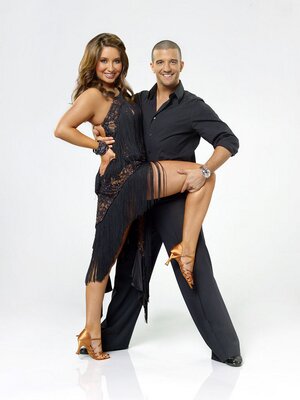 Bristol Palin of ' Dancing With the Stars ' performed the rumba with partner Mark Ballas and got some pretty harsh criticism. The score for the sexy Rumba was a fourteen for performance and an eighteen for technical. The score was a devastating thirty-two out of sixty. The performance left Bristol Palin and Mark Ballas at the bottom two.

Bristol seemed to be holding back, as the Rumba is a very sexy, seductive dance. I guess that could be expected since her mother was in the crowd. It is obvious from watching their rehearsals and performances that they are two very talented individuals. Judge Carrie Ann said that Palin wasn't putting enough effort into her performance and she wanted for Palin to give the audience something very intense.
According to Extra Palin said " physically it's exhausting but I'm making it work".
According to The Hollywood Gossip, she said that she is exhausted from trying to juggle being a mom and rehearsing for performances.
Bristol Palin and Mark Rumba – Dancing with the Stars Week 4