Bishop Eddie Long Sued For $2Mil In New Lawsuit; Scandal Continues (Photos)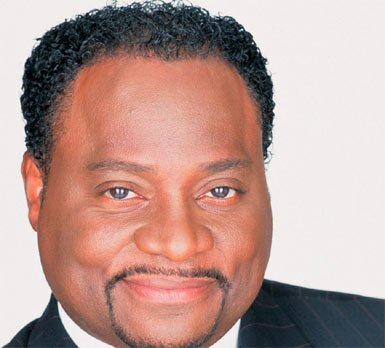 Bishop Eddie Long, the mega-church pastor accused of coercing some of his youth followers at New Birth Missionary Baptist Church in suburban Atlanta and enticing them with jewelry, cars, luxury hotel suits and more, as covered on HipHopRx.com, has had another lawsuit filed against him on Monday.

According to sources, the lawsuit comes from a business deal which included the purchase of a gym in 2007 called Hoops N' Fitness located in Jonesboro.
Long and two business partners (Marrion Heflin and Frederick Folson) who formed West Indies Holding Company reportedly never paid the debts and defaulted on a loan approximately $1.8 million which has accrued over 32K in interest.
The seller of the business, Danny Wright and J.D. Rock Enterprises, filed a suit on last year against the defendants for payment. On Monday, Long's company West Indies Holding Company was hit with a lawsuit this time by the the mortgage company, State Bank and Trust and the FDIC. The lawsuit against the three (Bishop Eddie Long, Marrion Heflin and Frederick Folson) is for unpaid debts.
For the lawsuit, New Birth Missionary Baptist Church has not been named and as the debt remains unpaid, it is getting hit with interest on the daily.
In other news, the four young men, who filed civil lawsuits against Bishop Eddie Long for the sexual abuse scandal case have put in for a jury trial against the pastor. So far, an attorney hasn't entered for Eddie Lee Long to appear before the court, however one has been entered for of rep of New Birth Baptist Church and Longfellows Youth Academy to appear.
Developing…
Read more news on the Bishop Eddie Long Sex Scandal.
Picture of TJ Ward, a very high profile investigator hired to probe the Bishop Eddie Long sex abuse scandal:

Pictures including mug shot photos of Bishop Eddie Long sex scandal accusers, alleged victims Anthony Flagg and Maurice Robinson, plus Spencer Legrande and Jamal Parris:
Cellphone photos of Bishop Eddie Long.. the reported cell phone pictures that were allegedly sent to his accusers: