Rapper Nicki Minaj: Super Freak or Super Artist?! Numbers Don't Lie (Photos)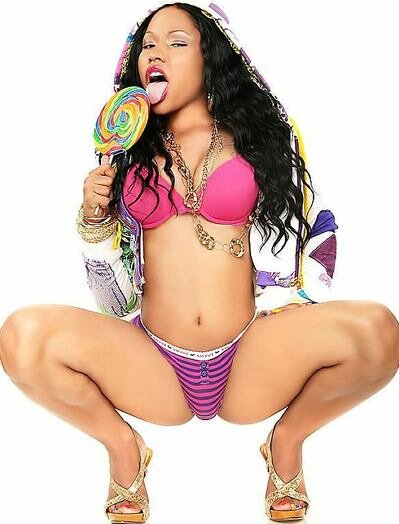 Listed on the Nielsen/SoundScan's list of 200 best-selling songs so far in 2010, Nicki Minaj is making headlines and reportedly breaking records with her combined total of 4,298,000 copies sold.

Due to Nicki Minaj's latest numbers of over 4 million copies sold, and news of her holding seven positions on Nielsen/SoundScan's 200 best-selling songs so far in 2010, Minaj is said to be the first female rapper to accomplish it, according to AllHipHop.com.
Nicki Minaj reportedly has three songs of her own on the list of best-selling songs, including features on songs with Lil Wayne, Jay Sean ("2012″), Trey Songz ("Bottoms Up"), and others.
In related hip hop music news, Rolling Stone kicked off its annual "Hot List" featuring none other than "Hot Superfreak" Nicki Minaj, as they put it in the current issue.
Various photos of rapper Nicki Minaj: