Jessica Alba Saggy Boobs and Cellulite: Pictures for GQ Magazine? (Photos)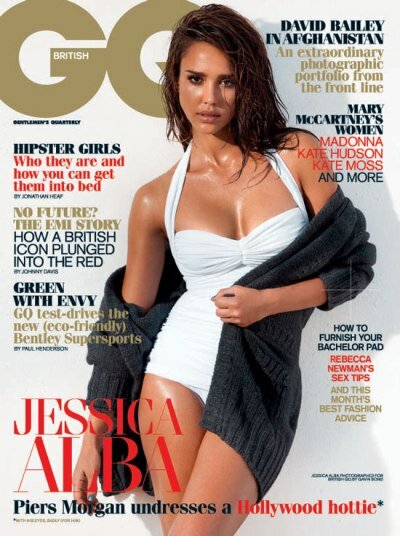 In an interview for the upcoming issue of UK's edition of GQ Magazine, Jessica Alba tells how she loves her MILFy boobs or quote 'saggy' boobs and cellulite.

Jessica is married to the father of her child, Cash Warren. Wonder how Cash feels about it? Alba also said she is more comfortable in her own skin after her daughter 'Honor' was born.
Jessica Alba definitely has those maternal instincts and is a proud mommy.
The British based GQ Magazine featuring Jessica Alba's saggy boobs and cellulite feature and interview is set to be on the shelves Nov. 2010
Check out photos taken from Jessica Alba GQ Magazine feature – November 2010: