Soulja Boy Talks Kat Stacks and Snorting Cocaine Rumors; Says He Was Set-Up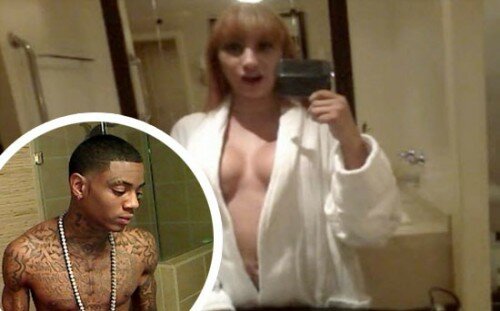 On a recent interview with New York's radio station, Hot 97, Soulja Boy denied ever snorting cocaine with Kat Stacks. He said that the 'vixen' set him up.

The popular hip hop music artist and young business man, Soulja Boy, says he has learned three things out of the situation: number one, you have to watch who you associate yourself with when you're a celebrity; two, everybody does not have your best interest at heart; and three, it's just crazy being a celebrity.
He also quoted, "Wow, I've been a celebrity for like, what, three years and this is just one of the craziest things that just had my name all out in the media."
In other news, Soulja Boy's latest album entitled "The DeAndre Way" is set to be released November 16th.